Why Should You Train Here?
You will learn from two world renowned SMP masters recognized for some of the most elite SMP work around the world. When you train at one of our flagship locations in Orlando, FL or Las Vegas, NV, you will be able to focus entirely on the front and back end of your business. We not only prepare you for a new high ticket service, but we give you the tools you need to scale with intention.
Our training program offers you the unique opportunity to enter into a career field that is not overly saturated, low entry barriers, and a proven system which yields a smooth start-up within 90 days. The class is 3 days and each day we focus on different subjects to ensure your muscle memory, financial stability, and growth patterns are stable. The cost of the class is $5,000 paid in full up front via out of pocket, or financing. All theory, practical exercises, and trainer supervised hands-on model work is included. All training materials, inks, machines, and needles from our sponsor, 5PM Shadow, are included in this price. Everything from hairline mapping, to needle specifications and color theory is covered in depth. Every industry tip and trick will be made available to ensure you are ready to start seeing clientele quickly.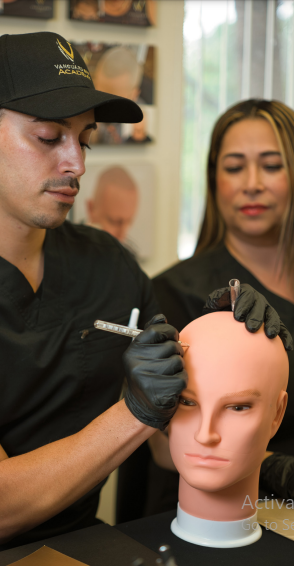 Our training program 

Reserve your seat now!
To reserve your seat today or for any additional questions please contact us at
Our kits are comprised of the basics needed to thrive the first 30 days of opening.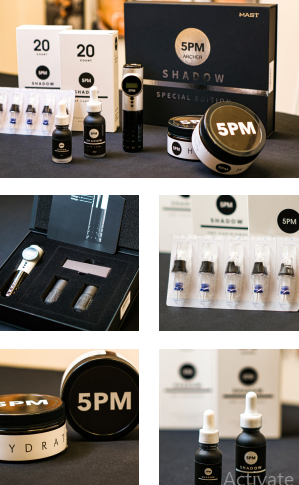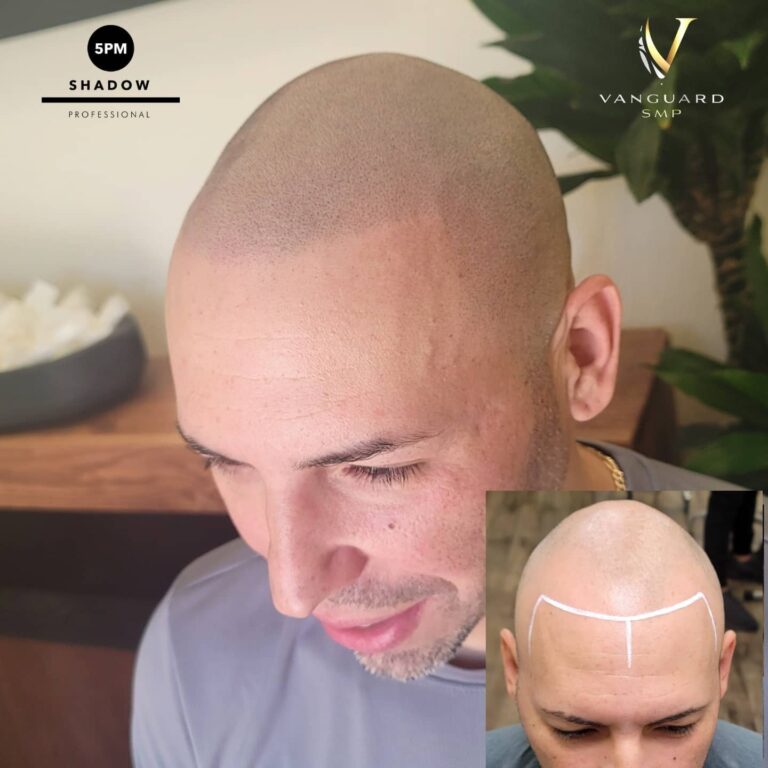 Learn how to create the softest hairlines in your state by following our patterns learned in class. We will help you become the best artist in your city.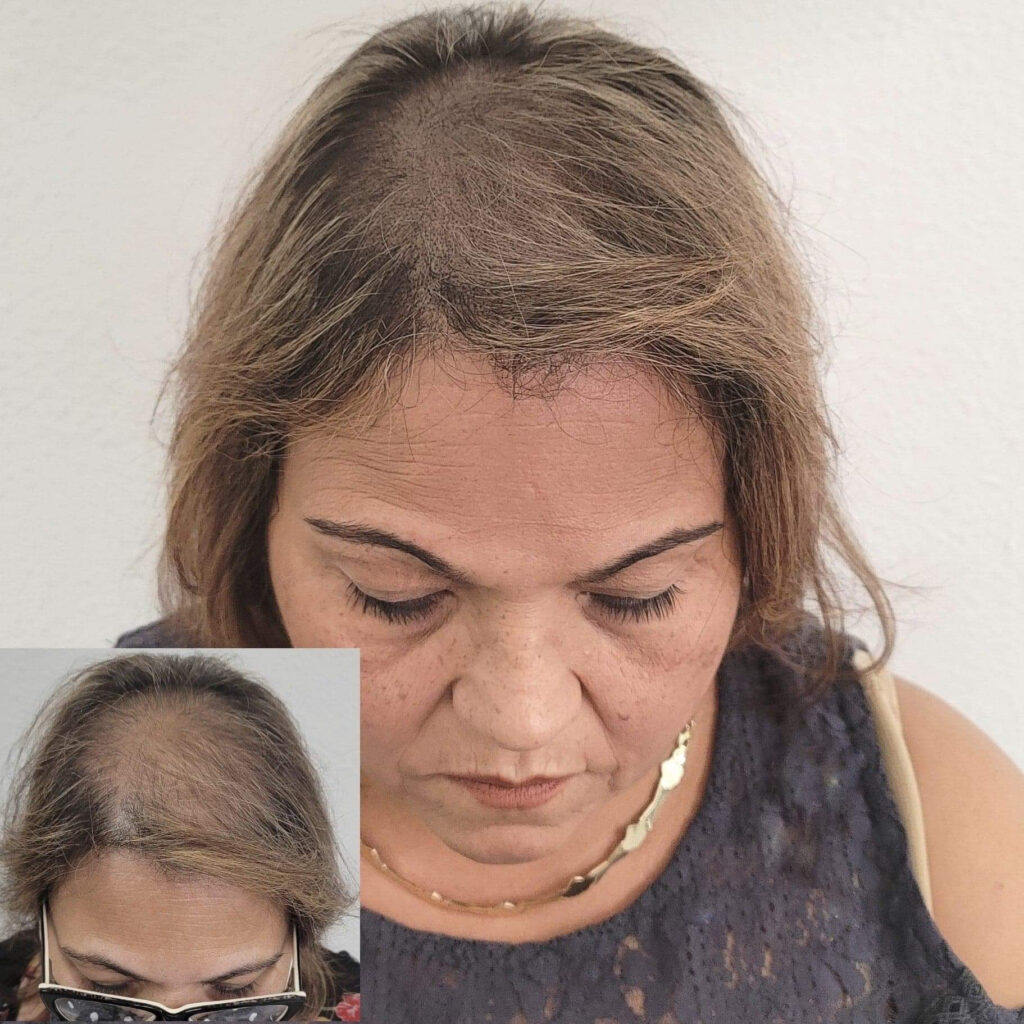 Learn how to softly apply impressions (dots), to the part line and hairline in order to accentuate your female customers features.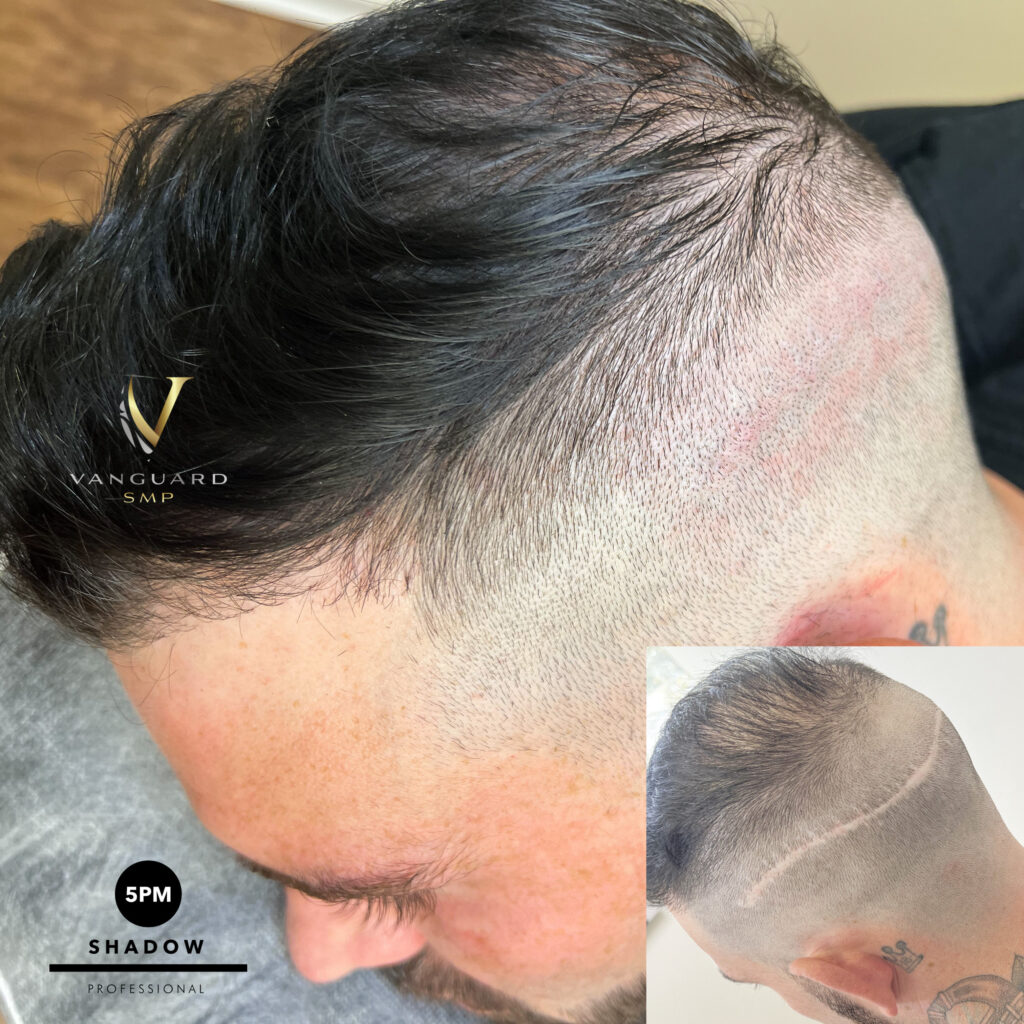 Learn to camouflage male or female scars anywhere on the scalp. We will help you learn placement, pressure, and layers.
Upcoming Training Schedule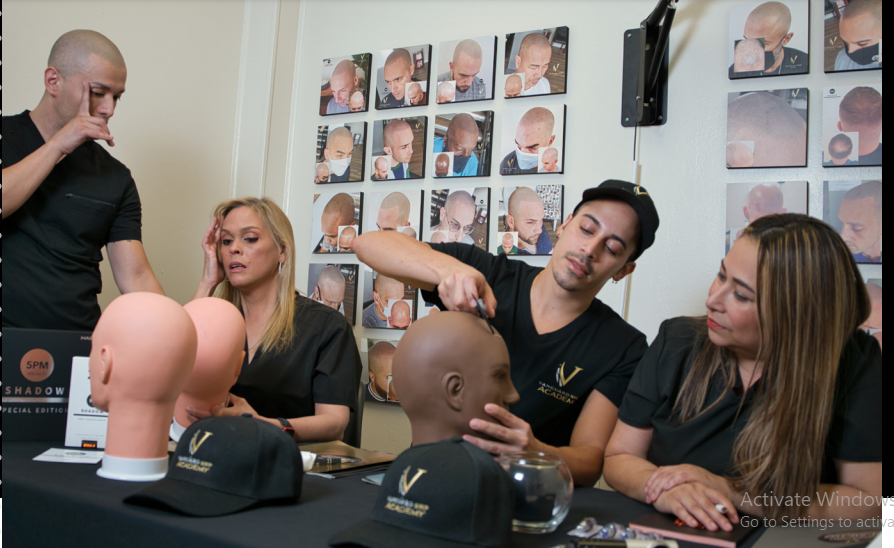 NEVADA
Scalp Micropigmentation Fundamentals
JOIN OUR SIX FIGURE MEMBERS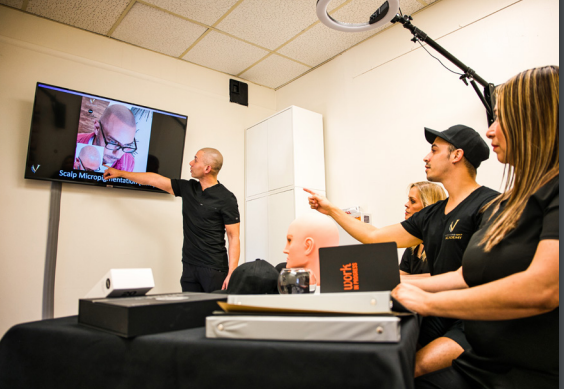 CALIFORNIA
Scalp Micropigmentation Fundamentals
JOIN OUR SIX FIGURE MEMBERS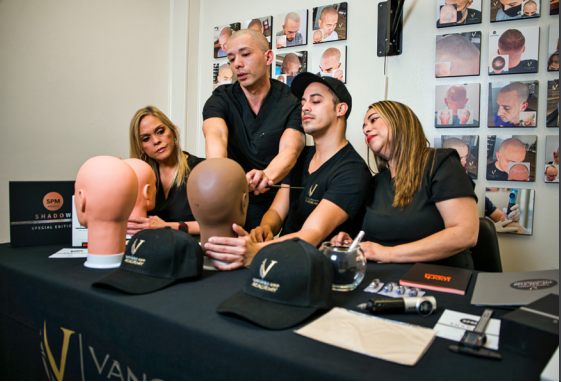 FLORIDA
Scalp Micropigmentation Fundamentals
JOIN OUR SIX FIGURE MEMBERS

Your first day of class we will go over your liabilities, your projected earnings, and your future one-year plans, so we can create milestones for you to follow. We will get straight to the bones of business building, trademarking your name, confirming your location, establishing your brand in 90 days, and eliminating as much of your debt as possible so you can focus on scaling your revenue in the first year.

Your second day of class we will focus on naturalism, patterns, hairlines, scars, and blending.  Your theory will be introduced, along with practicals based on hand technique, density options, hairline designs, and client closure rates. The first goal of any artist is to ensure the work is pristine, and the second goal is to ensure that your sales rate is high enough to keep a surplus each month and establish a steady return.

Your third day of class we will focus on your application of impressions (dots) on paper, mannequins, practice skin, and finally live treatment observation. Your model will be present, you will showcase your consultation skills, and predraw, and administer your hairline, midcrown, and nape blending. Once your service is completed you finish your tray break down. 
Complete Overhaul Of Your Finances
Your financial health is important, because it plays a crucial role in your ability to scale (grow) over time.
Hands On Instruction To Master Your Impressions
Your instructors are multi award winning instructor who specialize in naturalism. Your work will be second to none.
Projected Earnings and Milestones To Crush It
Projecting your revenue out 90 days gives you a snapshot of your short term goals which makes success easier.
There are plenty of Airbnbs nearby our facility in Orlando, but this airbnb is affordable, and 8 minutes away via Uber. We try to make sure you are able to access our location with ease. If you need help booking your stay feel free to reach out for assistance.
You Came...You Saw...You Conquered!!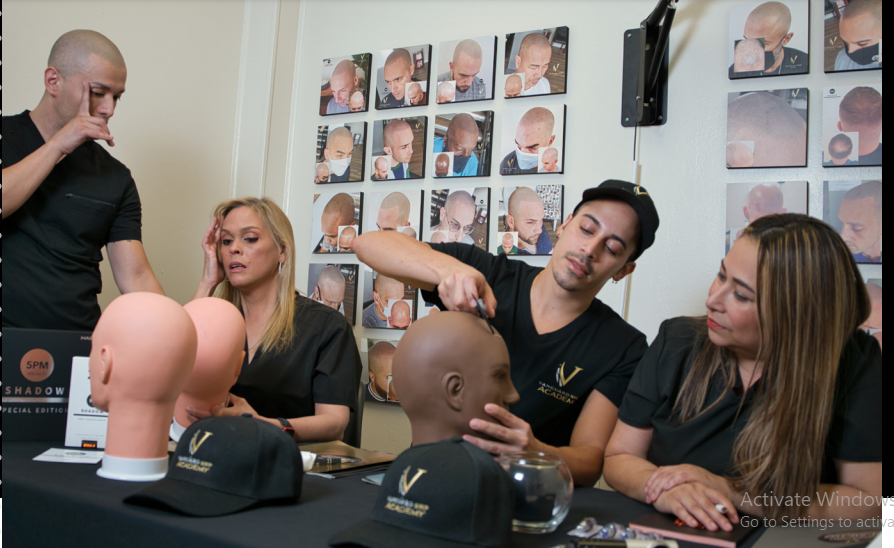 We have personalized everything from beginning to end, ensuring
you will receive the outcome you desire. We guarantee
every training and maintain communication with every student to ensure satisfaction.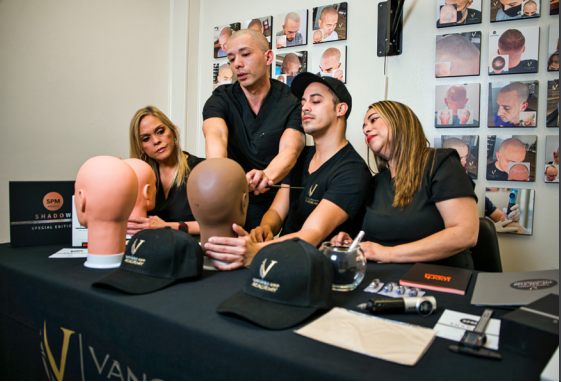 We work exclusively with certified trainers who have received the highest
honors recognized in the industry. We have the highest degree of ethics and highest rate of success for graduates.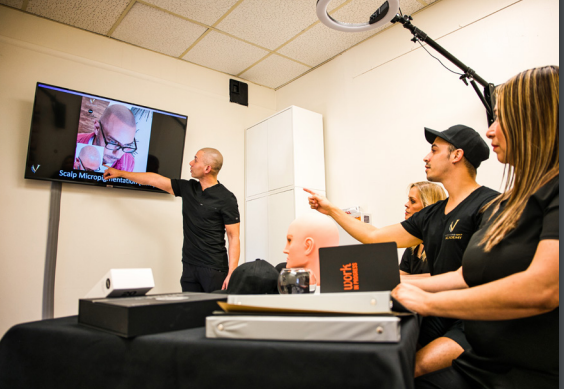 We are privately owned and operating businesses, therefore we are able to provide you with financing options with lower interest rates than traditional banking. You can pay by debit, credit, or financing.
Join Other Six Figure Earners
This training is a comprehensive course that can benefit artists, or professionals who have not received adequate training, and look to forward to honing their skill set. If you are seeking a mentor willing to share what truly works, you are in the right place!
Would you like to work less and earn more money? This is a great opportunity to get into a business model will low points of entry, and high earning power. The SMP industry is one of the fastest growing industries that still has not hit its stride on a national platform. Now is the time to invest in your future.