Expert in Scalp Micropigmentation
Our team has 10+ years of scalp micropigmentation experience with 10,000+ happy clients!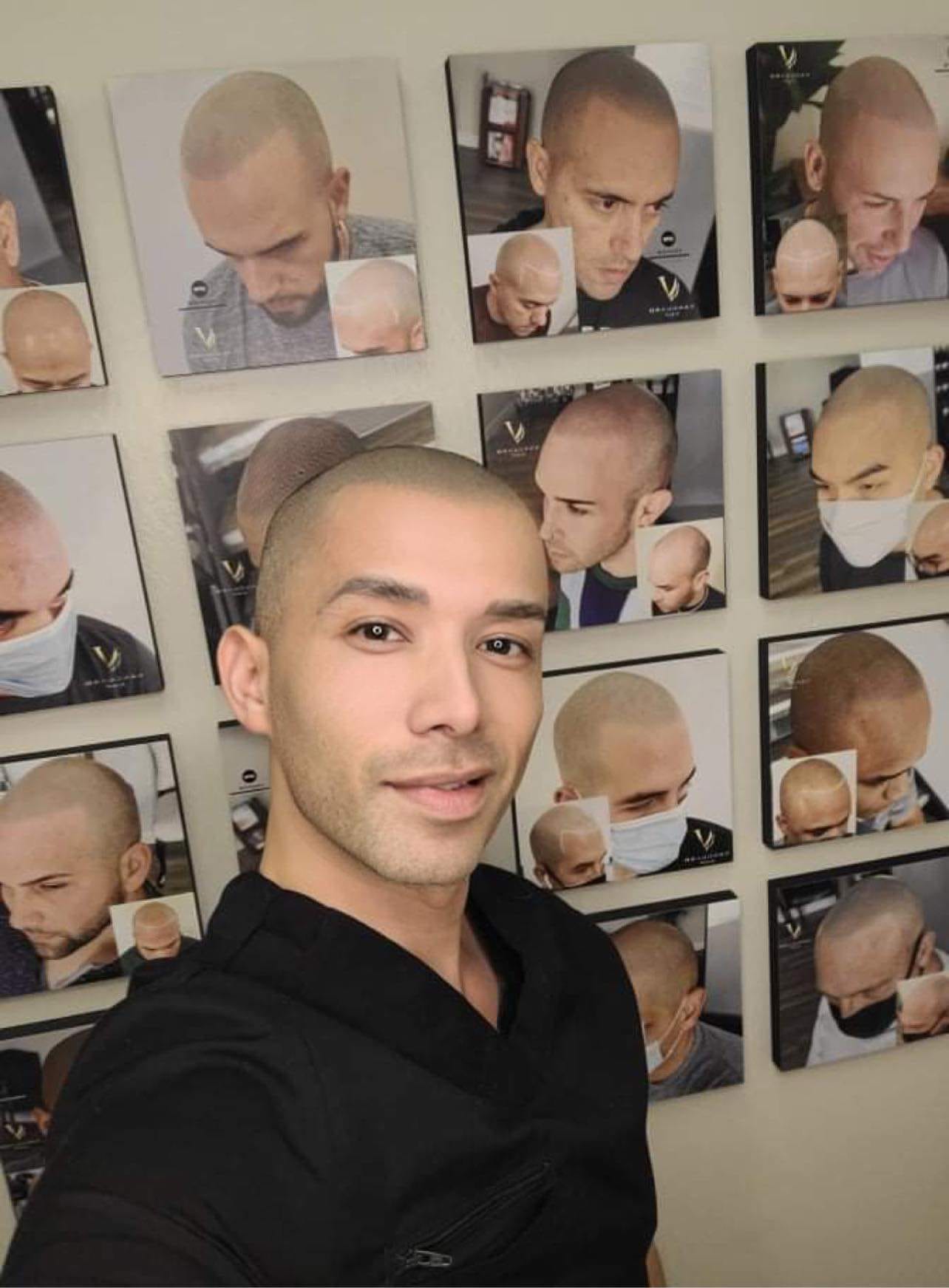 Dennis is a highly skilled scalp micro pigmentation artist with a reputation for excellence. He has been recognized for his talent and dedication to perfecting his craft, and has had the opportunity to work with some of the industry's top practitioners. 
Through this experience, Dennis has developed a deep understanding of the challenges and emotions that come with hair loss, and is able to offer his clients a personalized and empathetic approach to treatment. Whether you're looking to cover up thinning hair or create a new hairline, Dennis has the knowledge and expertise to help you achieve your desired look.
Meet Janet, one of Florida's top scalp micro pigmentation practitioners based in the heart of Orlando. With a background in advanced beauty therapies and esthetics, Janet has the artistic talent and attention to detail necessary to deliver exceptional results.
She completed her certification at the Vanguard SMP Academy and is skilled at creating natural-looking hairlines and covering up hair loss.
Janet is also known for her ability to make clients feel at ease during their treatments. When you choose Janet for your SMP treatment, you can trust that you are in good hands.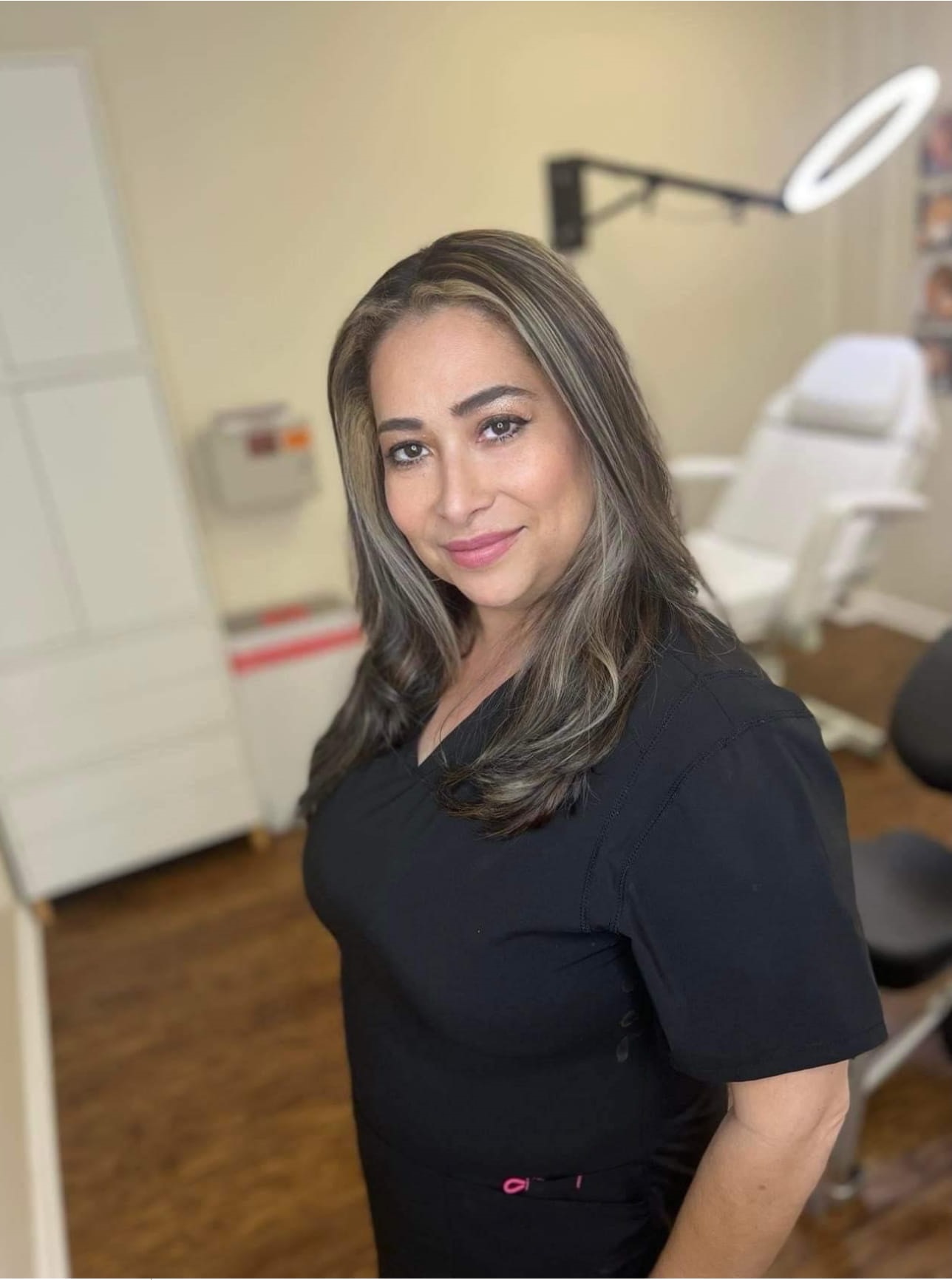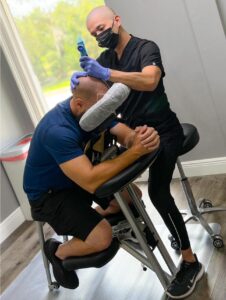 Dennis is an SMP artist who has been nominated for awards and is well renowned for his unwavering commitment to reaching perfection in his area. He has worked with the most talented SMP Masters due to his rapid progress in the field. While tough, this also allowed him to learn from the best and apply his knowledge and expertise to benefit his clients.
Dennis is in a unique position to empathize with his clients and offer them a singular, tailored service based on knowing their expectations and meeting their needs because he has personally experienced the anguish of hair loss.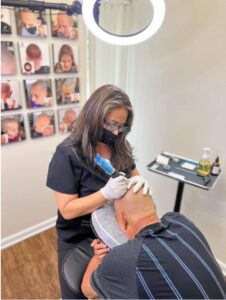 Janet
Orlando Clinic Manager
The majority of Janet's working life has been spent in the healthcare sector, where she has specialized in medical case management for over 21 years as a Senior Medical Practice Manager.
Janet is a certified esthetician and has experience in medical management. When not working, Janet can be found spending time with her family and working on her
non-profit organization.
She works hard to provide the greatest results for her clients. Dennis Romero trained Janet in SMP, assuring that you will receive the best care possible.
Get the perfect hairline, 100% guaranteed, with our scalp micropigmentation treatment that is customized just for you. No more crazy combovers. No more ineffective medications. Just results.