Hair Loss? Gain Your Confidence Back with SMP
Don't settle for hair loss.
Guaranteed immediate results.
Quotes include ALL sessions!
#1 Scalp Micropigmentation Clinic in Florida
What is Scalp Micropigmentation (SMP)?
It's the non-surgical, non-invasive process of replicating hair follicles by creating tiny micro impressions that mimic the pattern and natural density of the existing hair. SMP requires advanced training and extensive experience to achieve mastery.
SMP is suitable for most types of hair loss that includes both male and female pattern balding as well as medical conditions such as alopecia.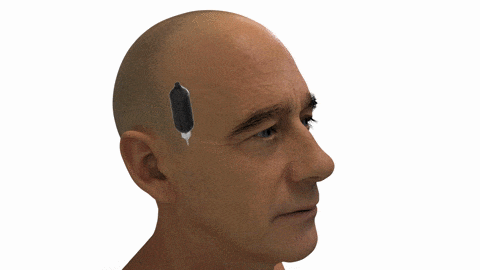 Vanguard SMP Micropigmentation
An industry leader in scalp micro-pigmentation, Vanguard SMP provides the most extensive therapies available. We've carried out some of the most sophisticated scalp micro-pigmentation procedures in the business.

Restore your receded hairline with Vanguard SMP micropigmentation.

Strengthen and add density to thinning areas for the appearance of thick, strong hair with Vanguard SMP pigmentation.

Conceal the visibility of your hair transplant (FUE/FUT) scar with small, color matched hair follicle deposits with scalp micropigmentation (SMP).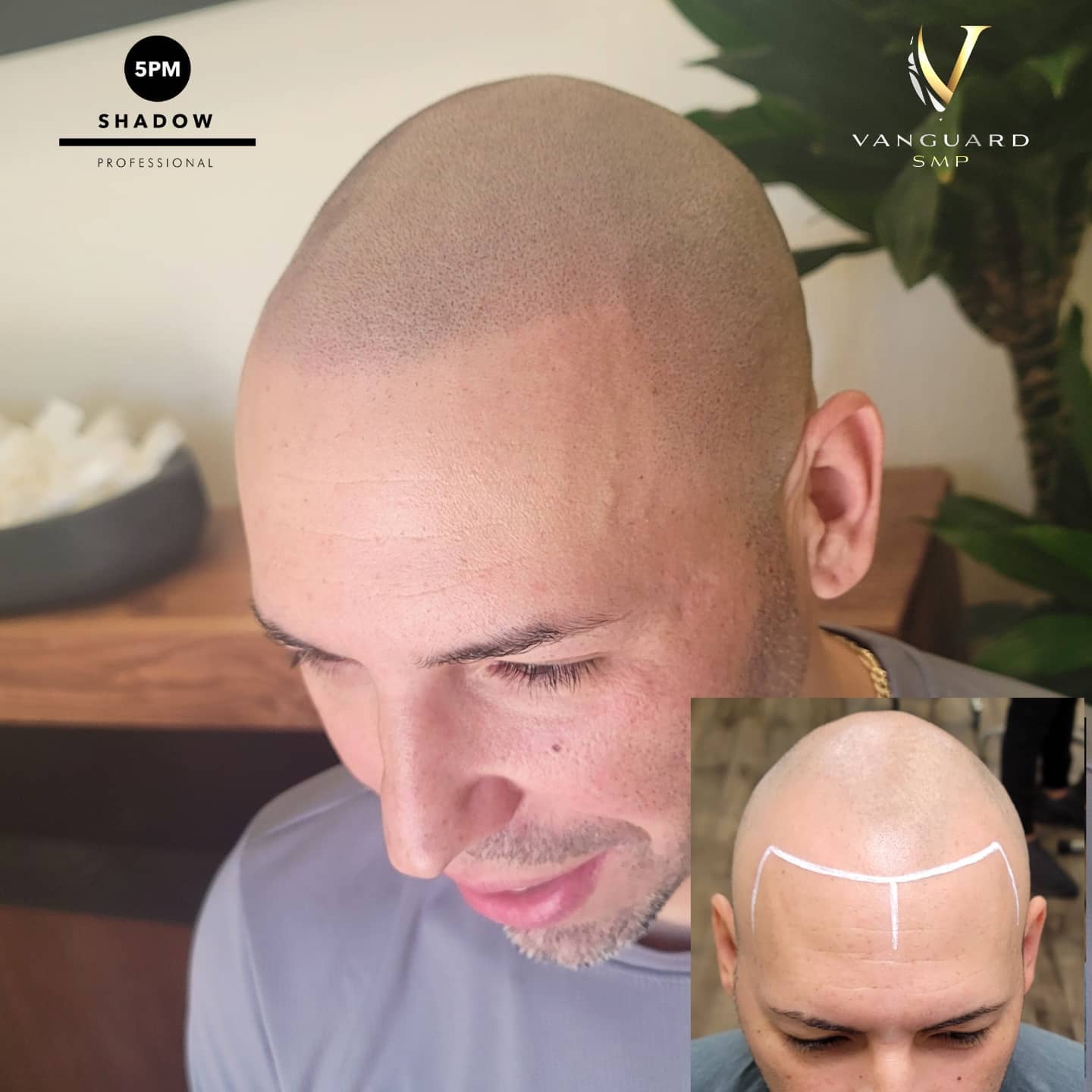 see Vanguard SMP micro pigmentation result!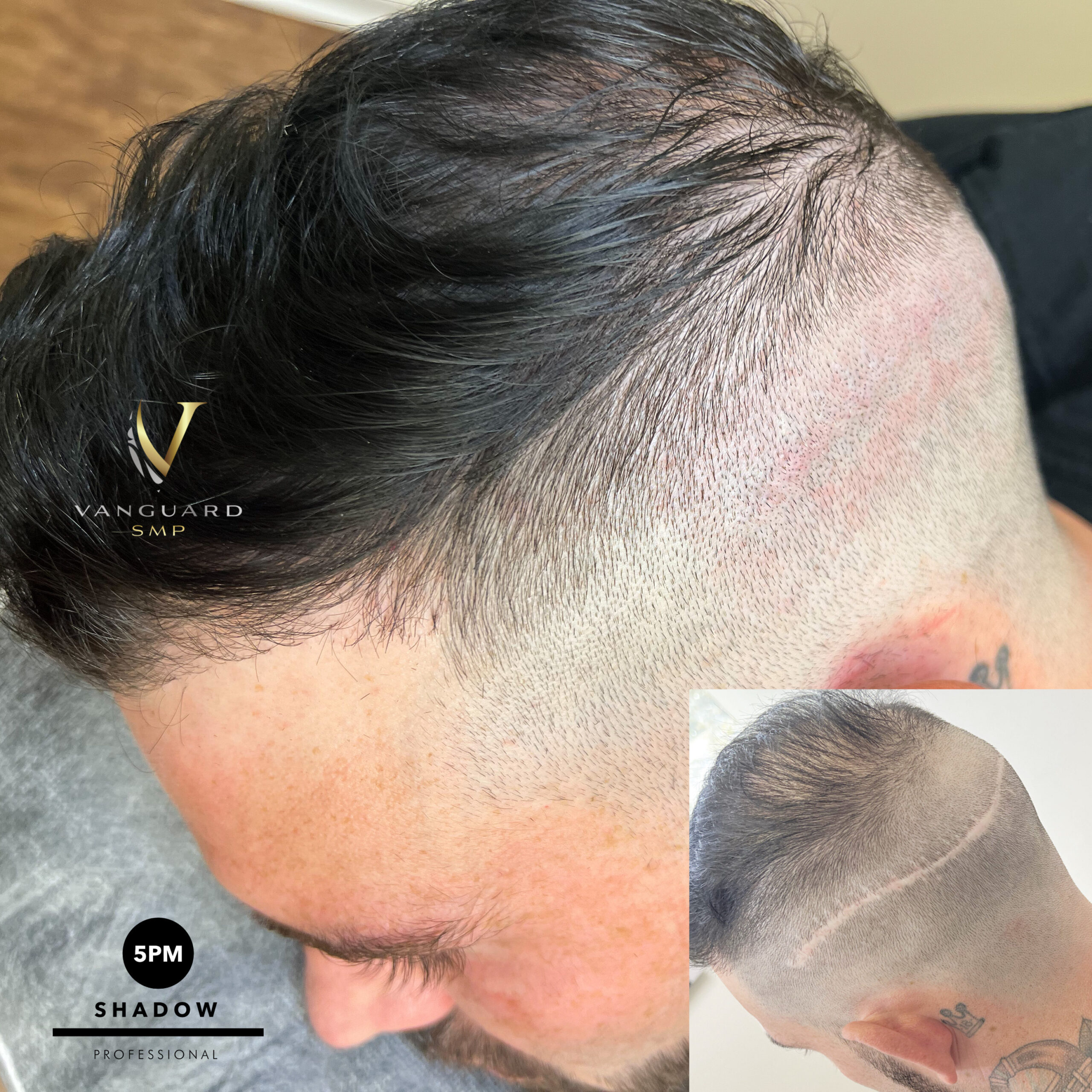 see Vanguard SMP micro pigmentation reviews!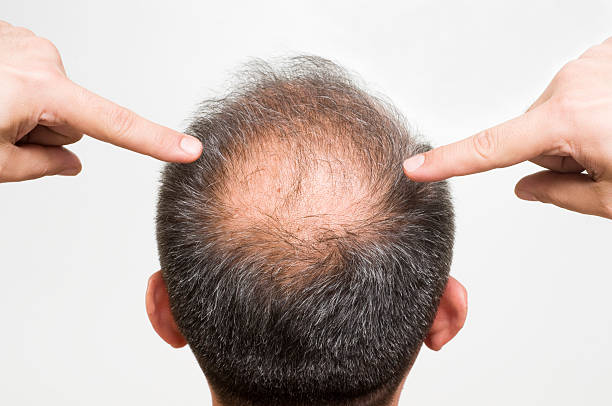 another Vanguard SMP micro-pigmentation result!
ADAM GETS Vanguard SMP MICROPIGMENTATION
Scalp Micropigmentation Continues to Grow in Popularity
Orlando | Miami | Tampa | Jacksonville | Pensacola | Sarasota
Find a Vanguard SMP micropigmentation clinic near you! Vanguard SMP has Vanguard SMP Micropigmentation clinics all across Florida. 
Vanguard SMP has helped 10,000+ guys beat hair loss with micropigmentation
Great experience with talented artist. Looked forward to my appointments. Wouldn't trust anyone else to do this service. Highly recommended!
julio de arrastia
2022-10-15
Amazing job! Dennis did an incredible job. Very professional, since the first visit he explained everything in detail and he was very detailed in every section. I highly recommend him and his staff. From day one I felt the confidence to have him work on my SMP. The job is done and wow impressive the change. Thank you!
Dennis is one of the best SMP artists in the biz!
Dennis did an amazing job , it looks perfect. I was looking around to get the smp, the professionalism and communication skills on Dennis part sold me to get it with him. I highly recommend vanguard to everyone looking to get amp done. Do look anywhere else.
Best SMP in Orlando. Dennis was professional, detailed about the process and exceeded my expectations with his work.
Phenomenal experience. Dennis is a true artist and professional who takes his craft very seriously. A perfectionist who would reviewed his masterpiece from every angle. Passion and dedication that Dennis puts into his craft on top of his talent is undoubtedly and will make him the best in the industry.
Mack McGillivray
2022-10-12
Dennis at Vanguard has completely changed my life for the better. SMP brought back pride and improved myself esteem 10 folds. I can't thank Dennis enough and highly recommend SMP by Vanguard. If you are on the fence about doing it, go for it. It will change your life for the better.
In 2020, 1 was broke and I wasn't working, and I had a big scared on my head that recruiters asked me what happened? I was feeling really insecure of my scar, so I called SMP specialist in orlando and they were giving me exaggerate quotes because of my scar, they didn't empathized about my situation. Then I found Dennis Romero, he was the only one who listened to me., he gave me a most cost efficient solution, I trusted him, and I can tell you, I will never regret of having him doing my SMP. In fact, I reached out to him again after 2 years for a retouch, he is a fantastic person, very professional, has expertise in SMP, and he has active listening skills, very professional. I highly recommend him, he helped me to raise my confidence, and the best part is that NONE ONE notice my scar or the fact that I had SMP, my friends actually said "you look different but I don't know why" you won't regret
Michelle Birken
2022-10-05
I came to Dennis because my hair had been thinning quite a bit around my face. I just finished my 2nd treatment. It looks fantastic! Dennis is very talented. My hairline looks very natural. I thought the price was reasonable as well since I will need to go back 3 to 4 times. If you are unhappy with thinning hair, this may be a great option for you. I'm extremely happy with my results and highly recommend Dennis! Michelle
Ivelisse Pierce
2022-10-01
Excellent Service both Janet and Dennis go above and beyond for their clients as well as their students.
Frequently Asked Questions?
Get a free scalp micropigmentation consultation
Your scalp micro-pigmentation (smp) consultation is completely free of charge and with no obligation. Speak with an expert scalp micro pigmentation specialist today!